The Pastoral Prophet
This engaging volume contains several of Oates's sermons and prayers. Editor and Oates Award Winner William Powell Tuck skillfully and accurately describes Oates's approach to and beliefs about preaching as addressing the deepest needs of our personal and congregational lives. Then he summarizes his assumptions about the task of preaching. While this book does pay tribute to Oates, it primarily focuses on much-needed wisdom for contemporary clerics. These powerful messages grow from serious biblical deliberation, reflect sound theological reflection, and make creative use of great literature.
Narrative Research in Ministry
We are in a real sense, our stories. Who we are, what we think, and how we act are all shaped by the many large and small stories that make up the discourse embedded in our multi-sensory social experience. It is this postmodern understanding of identity and reality that has prompted the authors to fashion a new way of thinking about doing research in faith communities today, particularly through a Doctor of Ministry program. It is our belief that, in order for faith communities to define themselves and to know what to do in ministry, they must first understand the multiple stories which intersect with a given ministry situation in their specific context.
The Struggle to be Free
In The Struggle To Be Free, Dr. Wayne Oates reflects on his struggle to be free to decide his own destiny; to choose his own direction; to express his own thoughts; to work in his own way; and to put into action what he perceived as God's destiny for him. At the same time, he leads readers to understand the spiritual dimensions of their own lives so that they might set themselves free from poverty, feelings of inferiority, regimentation, loneliness, helplessness, and compulsive work.
Grief, Transition, and Loss: A Pastor's Practical Guide (Creative Pastoral Care & Counseling)
In this book written for counselors and pastors, Wayne Oates shares ideas from a lifetime of ministry on how to help people who have suffered loss-- not only to death, but also to such life situations as separation, divorce, and job loss.
The Christian Pastor, Third Edition, Revised
A standard work in seminaries and a reliable guide for clergy in many denominations for over thirty years, The Christian Pastor has been revised to include up-to-date research on the role of pastors in contemporary life. In examining today's changing ministry, Wayne Oats makes use of recent psychological interpretations, and at the same time preserves the biblical and theological emphases of earlier editions.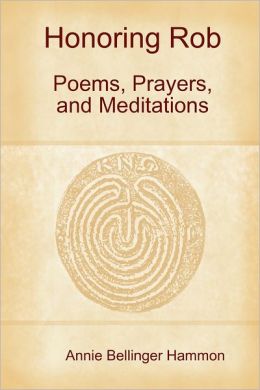 Honoring Rob: Poems, Prayers, and Meditations
The poems and meditations gathered here grow out of a long struggle with hope in the face of immense struggles; with sense of self, with painful losses, and with the despair of clinical depression. But as the words struggled forth through the tension between memory and despair to find their place on a page, they have nurtured and been nurtured by an enduring thread of hope. Several of these have been submitted for prior publication and have found their way into the pages of The Christian Century, Journal of Pastoral Care, and anthologies such as People Hold Balloons Softly. A couple of these, such as "Emeritus," were submitted without finding the right place until now. Quite a few of these have been used as parts of sermons and other writings by friends. Many of these were first written as gifts honoring special occasions and celebrations.
The Care of Troublesome People
Wayne Oates combines family systems theory with insightful analysis of five types of behavior that frequently create conflict in congregations. Dr. Oates provides biblically-based approaches to assist clergy, congregational lay leaders, and denominational leaders in the care of persons while demonstrating these behaviors.
A Practical Handbook for Ministry: From the Writings of Wayne E. Oates
For years, the many books of Wayne Oates have served as invaluable field manuals for ministers and seminarians. Here, for the first time in one volume and by a minister who studied with him, are selected chapters from this distinguished author's fundamental works. This helpful new book reflects Oates's wisdom, clinical insight, and exhaustive search for scriptural understanding.
Luck: A Secular Faith
In this book, Wayne Oates defines luck as a secular faith, examining the ways in which the idea of our experiences being based on luck dominates much of our thinking about how and why our lives develop as they do. According to Oates, this secular "faith in luck" is unhealthy and should be countered with faith in God.
Behind the Masks: Personality Disorders in Religious Behavior (Personality Disorders in Religious Behaviour)
Wayne Oates, one of America's leading pastoral counselors, draws on psychological insights to describe in everyday language several common personality disorders that make human interaction so difficult. He examines the reasons why individuals develop as they do and illuminates how personality disorders can result in destructive relgious behavior. Proposing pastoral care approaches that combine understanding with empathy and firmness, Oates discusses how the resources of the Christian faith can unmask these disorders so the real person can emerge. He concludes with a sixfold agenda for the total ministry of the church to prevent, affect, and deal with personality disorders.
Listening and Caring Skills in Ministry: A Guide for Groups and Leaders
The secret to leadership and transformation of a group--or of another person--is the quality of the relationship one person has with another. The effective group leader or counselor will be the person who learns how to listen to other people. By studying and employing listening skills, church leaders will engage others more compassionately, allowing them to feel that their needs are being met. These skills can be used with persons who are terminally ill, inactive at church, going through a divorce, in a family with a severely ill person, unemployed, seeking a new church, grieving, traumatized by catastrophe, going through teenage adolescence, in marriage counseling, or leading a ministry team.
John Savage offers eleven specific and teachable listening skills for improving relationships among those who do ministry in small-group settings or when offering counsel to others. The skills are taught through oral exercises and unfailingly helpful examples from actual congregational situations. The skills include paraphrasing, productive questions, perception check, expression of feelings and emotions, fogging, negative inquiry, behavior description, and story listening.
Oates Institute Seminars
The Oates Institute hosts virtual seminars in a wide variety of areas with some of the finest clinicians in the country. You can view these seminars through Adobe Connect. No special software is needed to make this work, just your browser.
Please click on one of the seminar topics listed below to find out more information or to purchase access to the seminar.